Evolution The Ever Evolving Story of CEMS
Change has been at the very heart of CEMS since the beginning. Educating young students to be future professionals, taking raw talent from all over the world and through global academic alchemy and real life work experience in multifaceted cultural environments, making leaders of today and tomorrow.
And through it all, the CEMS alliance has always been aware of the need for change. As the CEMS founders developed the whole programme, evolving the syllabus and the alliance was a given. By the early 2000's many stakeholders were already seeing that management education and the skills needed for a new era of leaders would need to enrobe a global skill set and a change of values.
The collective changes that have been made to the CEMS programme have been far reaching. Some recent examples include changes to the curriculum, re-working seminars and courses to be in tune with CEMS' Values. These were created together by Member schools responding to changing academic trends, needs and wants of students and lecturers. The response to Sustainable Leadership courses shows how much CEMS can be a change for good.
Making the Global evolution, a Local change
At the start, the "E" of CEMS was a key proposition. The European management style for European schools. But to be part of CEMS is to understand and appreciate that evolution is a permanent mindset. It became clear in the mid 1990s that CEMS on advice from the Academics, Alumni and Corporate Partners, would need to offer a globalised approach to management education.
"CEMS is celebrating its 35th Anniversary, and CEMS is more relevant than ever. Globally-agile young people, respectful of cultural diversity and aware of the power of "together" is what our world needs most urgently to build a peaceful, inclusive and sustainable future. From 2005 onwards, the same principles inspired the CEMS European Schools and Corporate Partners to enlarge the alliance beyond Europe and embrace globalization. It came with intrinsic complexity which implied re-inventing governance, program rules, corporate partnership. Innovation and creativity stimulated our community and fostered renewed energy. It may give the impetus for new ambitions for CEMS."

François Collin, CEMS Executive Director, 2004-2012, Currently Chief Sustainability Officer at HEC Paris.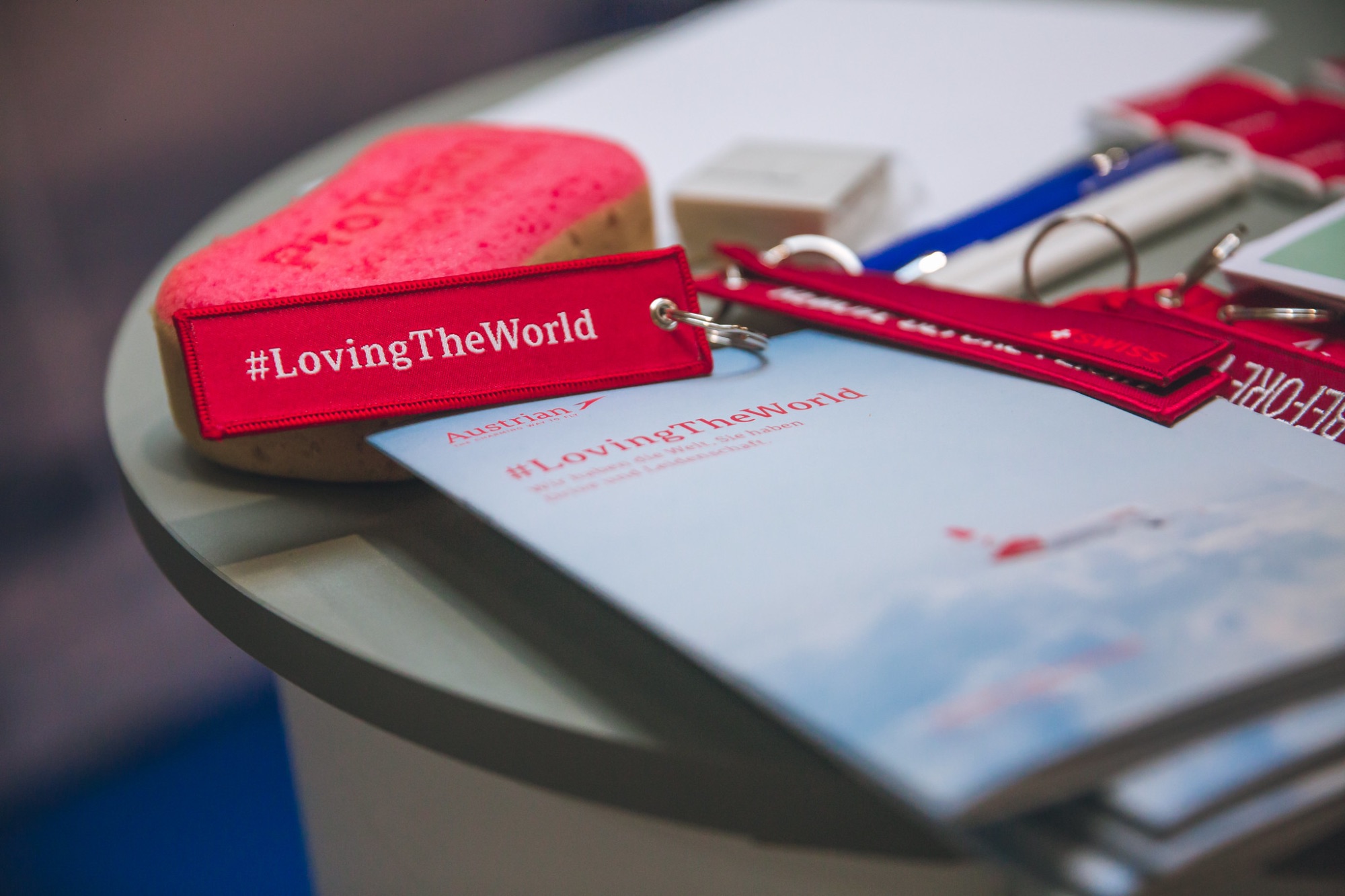 It was something that brought debates and many conversations, Eric Waarts, former CEMS Executive Board Member, Rotterdam School of Management, recalls how talks were filled with intellectual rigour;
"..early this century we had long and fierce discussions in the CEMS Executive Board about growing global or not. Diluting our European Identity and a too complex governance model needed for it were key worries in the Board. It took us a couple of years until everyone realised that growing global was inevitable for a leading international network like CEMS to stay relevant. After all, if we wanted to serve the needs of the globalising business world, we also needed to train our students to get ready for it. And so, at its 20th anniversary back in 2008, CEMS welcomed its first three full members outside Europe, covering Australia, Brazil and Singapore. It was one of the most important steps CEMS ever made"
Steps that would lead CEMS to the successful position it is now. So the search for non-European partners began in earnest in the early 2000s. Finally in 2008, at the 20th anniversary of CEMS, the first schools from outside of Europe were ratified as a full members. One of them was The University of Sydney Business School.
"One of the stand-out experiences for me was my time as Chair of the CEMS Globalisation and Membership Committee in 2014-16. At that time, the Alliance's drive to become a truly global network of elite business schools was in full swing, having been initiated in 2006-7 with the entry of NUS, Ivey and my own school. It was such a privilege and an honour to be able to work with fellow Committee members, to encourage other great schools from countries beyond CEMS' European birthplace - from Korea, Chile, Egypt, South Africa, and, later, Colombia – into the Alliance. The fact that CEMS has come roaring back after the recent pandemic is proof positive of the strength of this fabulous global alliance and of the ever-growing relevance of its educational mission – to develop the next generation of globally responsible business leaders – to the world of the '4th Industrial Revolution'. "
John Shields, Academic Director International | Professor of Human Resource Management and Organisational Studies - The University of Sydney Business School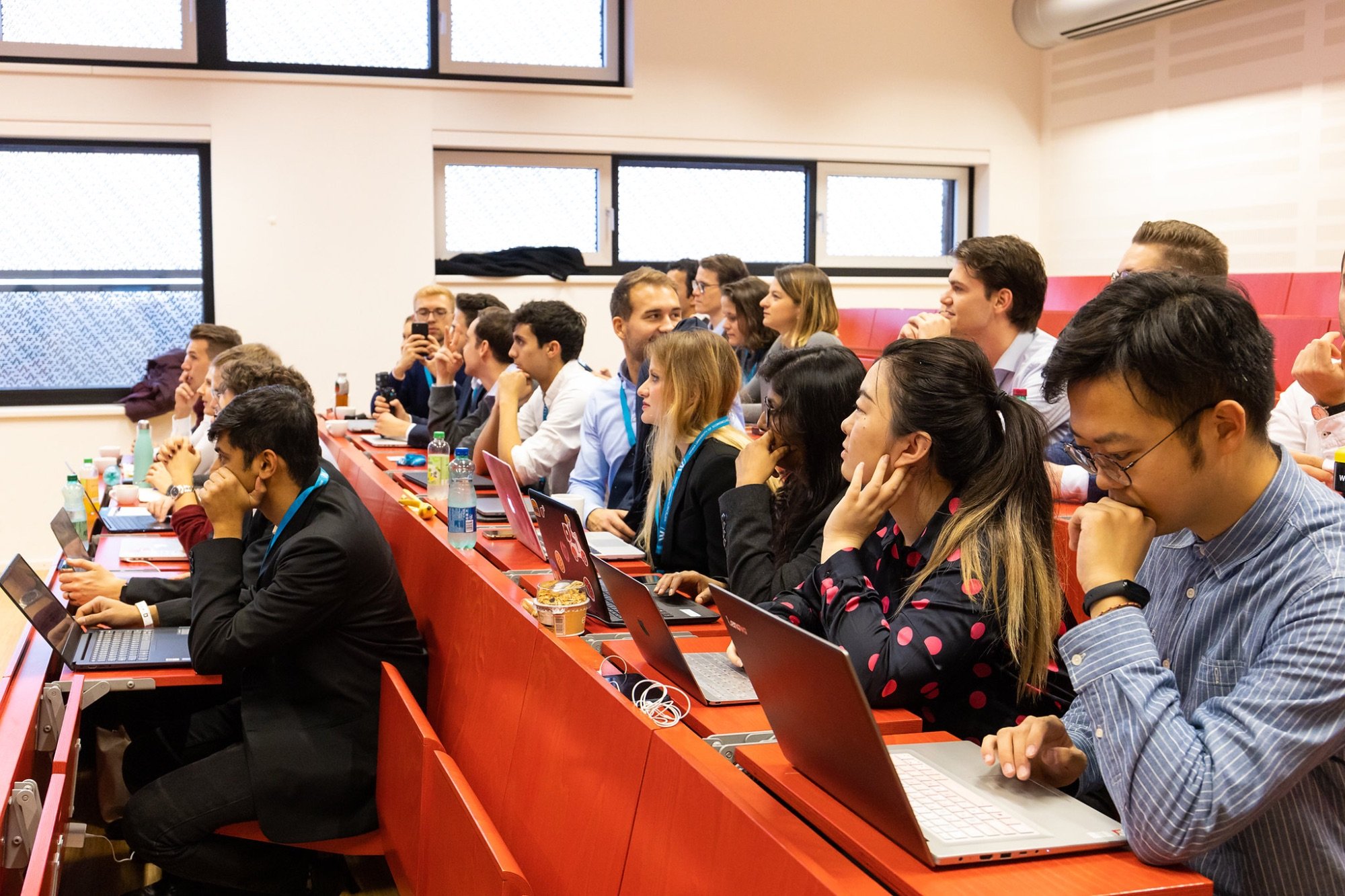 "During the last twenty years higher education has increasingly become a global industry, with an exponential increase of the number of students enrolled in foreign universities and a parallel increase in the number of student exchange programs. Youngsters are more and more eager to acquire an international experience during their studies and employers increasingly need people with cross country and cross cultural experiences. Also, the success of the European integration process, accompanied by the one of the Erasmus project, made it increasingly less "international" the cross country European study experiences. In this context, back in the early 2000s the CEMS leadership realised the importance of gradually extending the borders of the alliance and transforming it into a global one. The process has been a successful one, as clearly demonstrated by the growth of CEMS both in size and in international reputation."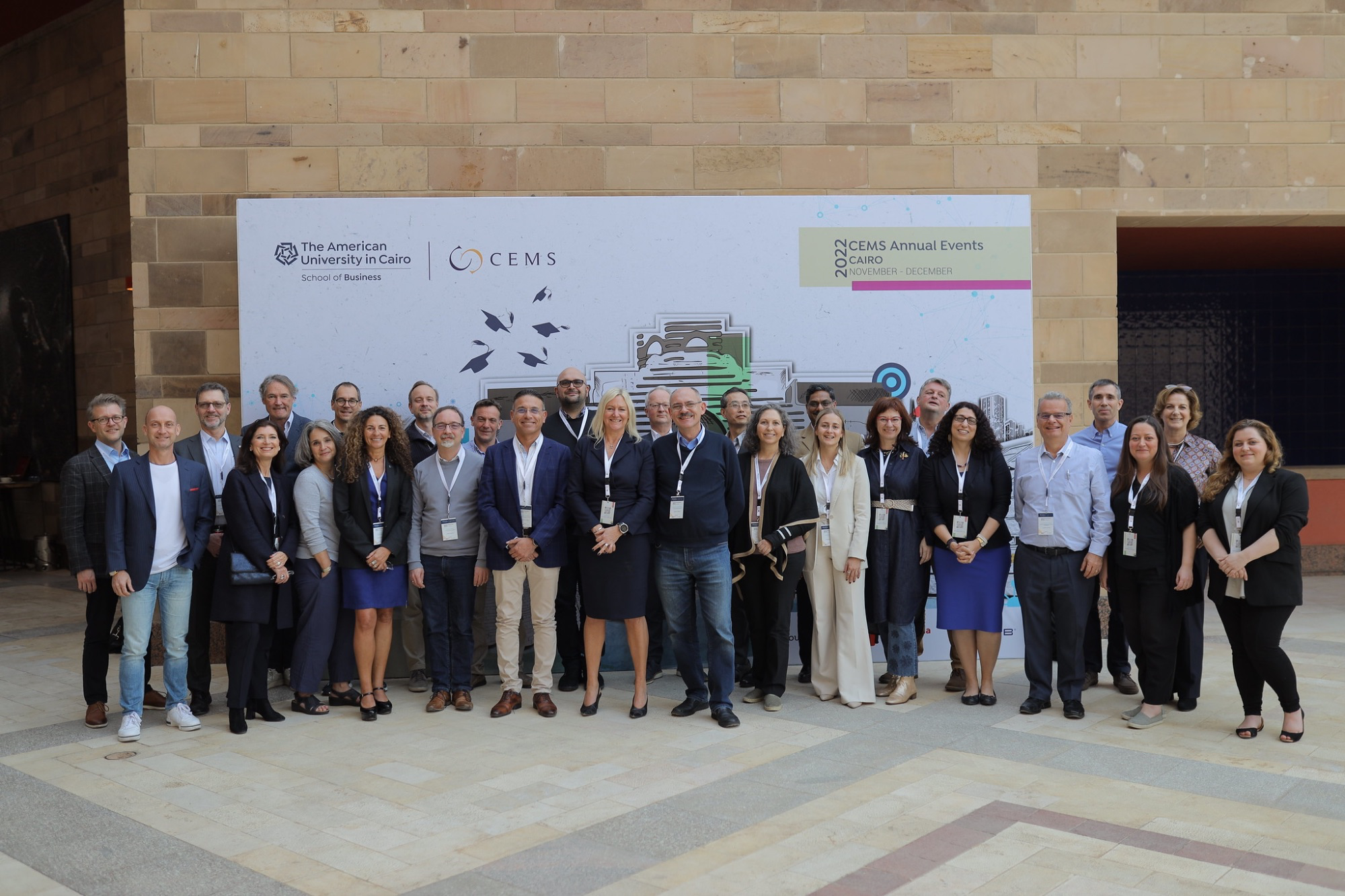 Yes. The founders, in the 1980s, knew they were onto something special. But what they couldn't foresee was how this magic seems to traverse languages, cultures, continents and capture the CEMSies hearts as well as minds. The gem that is the CEMS journey and the kind collaboration of the whole alliance provides a community and strong network for everyone to grow within. And the way to build better networks was seen with the business projects and skills seminars. Formalised in 2002, with the CEMS MIM the aim was to have business students meet and develop skills together with academic rigour as a guide sight. Ladislav Tyll, CEMS Academic Director states that;
"With the growing number of school members in CEMS, we are facing a certain challenge in aligning our core CEMS courses, specifically in terms of their content. On one hand, we value and embrace diversity within the community. On the other, there had been a request for at least some level of alignment so we may guarantee standards in learning outcomes across all the schools. At that time, the Academic committee created a curriculum sub-committee responsible for new course descriptions and setting minimum joint topics to be covered in CEMS core courses. Namely, it affected the Global Strategy and then the Global Leadership courses. In addition, changes have been created to the guidelines related to the Global Citizenship Seminar, which must now have a clear link to the Sustainable Development Goals. "
Andrew Keating from Smurfit School of Business, UCD recalls;
"The CEMS curriculum is always continuously evolving with the times and has seen many changes over the years to match the concerns of both business and society. Over the last number of years we have seen the addition of the Global Citizenship seminar that is based on the SDGs, we have seen the move towards a number of Schools working in cross collaboration across business projects, the introduction, due to student led requests, of mandatory quantitative skills that range across many diverse areas, as well as the launch and implementation of the Global Elective Platform open to all CEMS students. With all stakeholders from Students to Academic Directors to Corporate Partners working together CEMS continues to innovate and harness the power of the Alliance to continually improve and develop the curriculum for the betterment of all."
As well as changes to the CEMS curriculum, CEMS has worked on changing the Graduate Profile to align with the CEMS values. Key questions include; Who are the next global leaders? What do they need? How can we as a supportive alliance educate them today for the next steps in the future and their ongoing learning?
Big questions for sure, but when you are the consistently top ranked leading tertiary education alliance for over 20 years, asking questions and critical analysis is second nature. The answers? Simple. As leaders shaping leaders, CEMS has the opportunity to collectively listen to the whole alliance for these answers. Josep Franch, CEMS Chair of the Graduate profile Taskforce and marketing professor at ESADE, chaired a team of 17 stakeholders made up of students, companies, faculties, alumni and CEMS governance participants to dissect the next generations needs.
This two year project looked at tertiary education trends, with a workshop In Cairo 2022, where over 70 stakeholders from the General Assembly and the Academic Committee took part. In London 2023 the results from the Graduate Profile 2035 will be presented and with it, a new chapter commences for CEMS.
Now in this VUCA age (volatility, uncertainty, complexity, and ambiguity), skills are more important than ever before. Selection criteria, work experience, language and skill requirements were all looked at and debated. Creativity, the ability to think outside of the box, storytelling, an appreciation of a whole picture and an appreciation of change. The result from all the consultations and stakeholder wide workshops has meant that cross-border initiatives would have the most impact at increasing the interaction of students from different schools and stakeholders. This is CEMS specific and makes a huge difference.
Rita Soltesz from CEMS GO, "The unique selling proposition is actually the magic that happens on the way."
Evolving Stories of the People of CEMS
So many of our stakeholders have grown and evolved through and with CEMS. Here are a selection of a few CEMSies that share with us their evolution stories.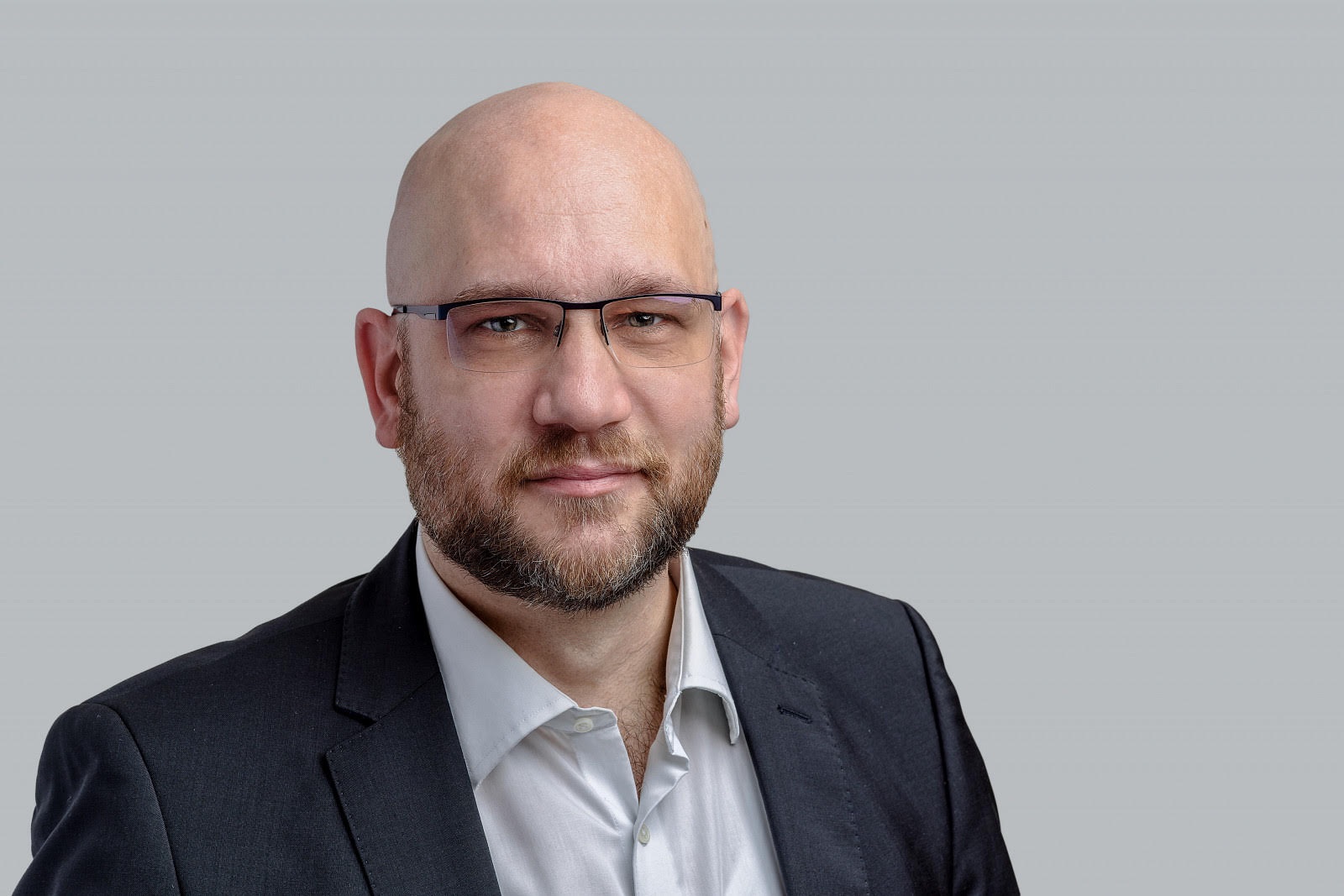 Roland Siegers - from Program Development Assistant to CEMS Executive Director
"I started as Program Development assistant in 2002 and really wasn't sure if I'd last long. I didn't have a clue of the international business education market, I didn't have much of an idea of how to operate professionally in a diplomatically challenging multicultural environment, and colleagues were clearly underwhelmed by my performance during our first meeting in Geneva.
What helped me then, and for many years to come, was to observe and learn from some of the fantastic and experienced colleagues in the network who knew better than me. So I had eventually been allowed to grow in the footsteps of these stars of CEMS, and had found my own place, allowing me to - hopefully - leave my own mark on this fantastic organization that for so many is so much more than just a part of their work."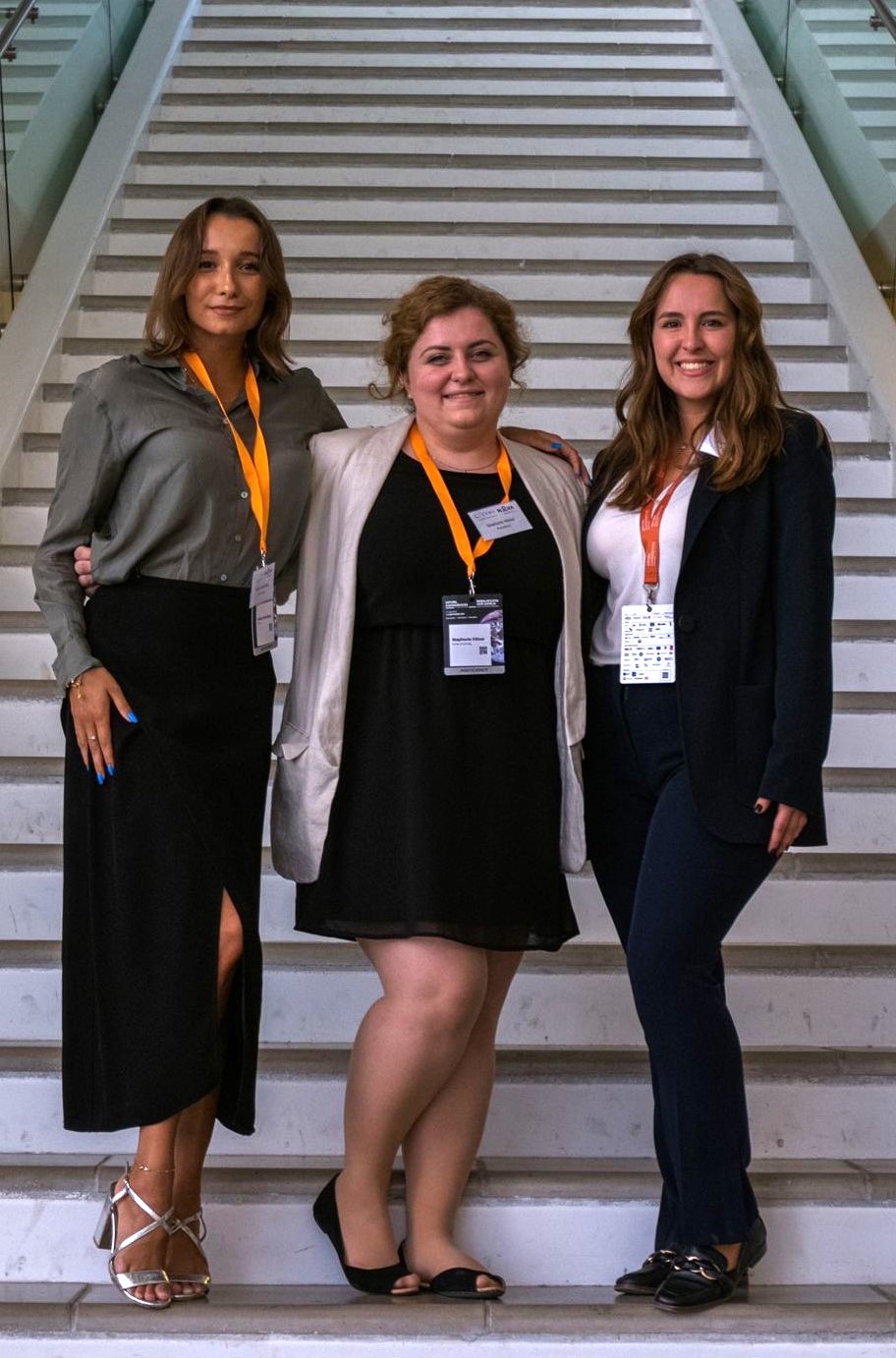 Stephanie Nuetzel - former Studentboard President
"When I chose CEMS, I based my decision mainly on its high rankings and global partner universities. I have since found, that what I can look back on is so much more than a prestigious, international education. My CEMS year has been a transformative experience, certainly inside, but maybe even more so outside the classroom. Through the CEMS Clubs and Student Board, we are given ownership of our CEMS journey; free to explore opportunities and build professional networks, CEMSies create an environment for themselves and others to grow and build an interconnected community all over the globe. While my professors taught me to think critically and question the norm, through my classmates I learned to learn from others; to not only respect different ways of thinking but to let my own point of view be inspired by them.."
"The CEMS community has the power to help other communities to evolve."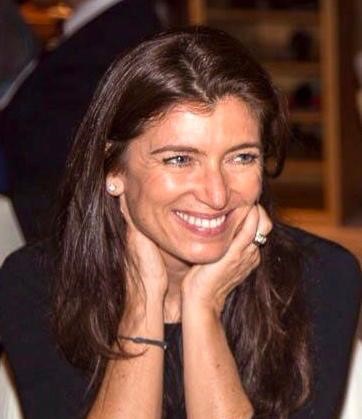 Henkel operates worldwide with leading brands and technologies in three business areas: Laundry & Home Care, Beauty Care and Adhesive Technologies and holds globally leading market positions both in the consumer and industrial business with well-known brands such as Persil, Schwarzkopf and Loctite.
Created in 1876, Henkel has a truly global presence. As a global business, Henkel naturally adapts to the different countries and cultures where it operates. This is why Henkel is so eager to attract ambitious and talented people, and to help them release their potential. Henkel's success is built upon people who are open to new experiences – people with an entrepreneurial spirit who search the world for new ideas for our innovative brands and leading technologies.
SPOTLIGHT on Dr. Kourosh Bahrami - Corporate VP Global SBU Head Adhesive Technologies General Manufacturing, Henkel.
Coming straight from a monthly CEMS lunch at Henkel's HQ in Dusseldorf, to talk to us, Kourosh is CEMS to the core. With an international life, starting when he left Iran at the age of 9, Cologne/HEC CEMS alum, married to a fellow CEMSie, father, leader, Corporate Partner and latterly CEMS Global Strategic Board member, Kourosh knows how to survive and thrive. Curiosity, discovery and vocation is at the heart of everything he is and does.
"What I love about CEMS, is about the vision of being responsible leaders, open minded and that the original essence of CEMS as a vehicle to share values and cultures at a time when we needed harmony is now more relevant than ever in lifelong learning."
Kourosh's journey has seen him grow through his professional career with Henkel and as he grows and changes, he realises at this stage of his professional life that he has the ability to do more, to change people and things.
"When I started the journey, I was super interested in other cultures, the more I grew up as a leader, the more I understood that it is less about just/only being successful but more about HOW you are successful. We need to be responsible leaders!"
(Pictured are Luis Ferreria & Susanne Rauscher at the CEMS Career Forum 2022)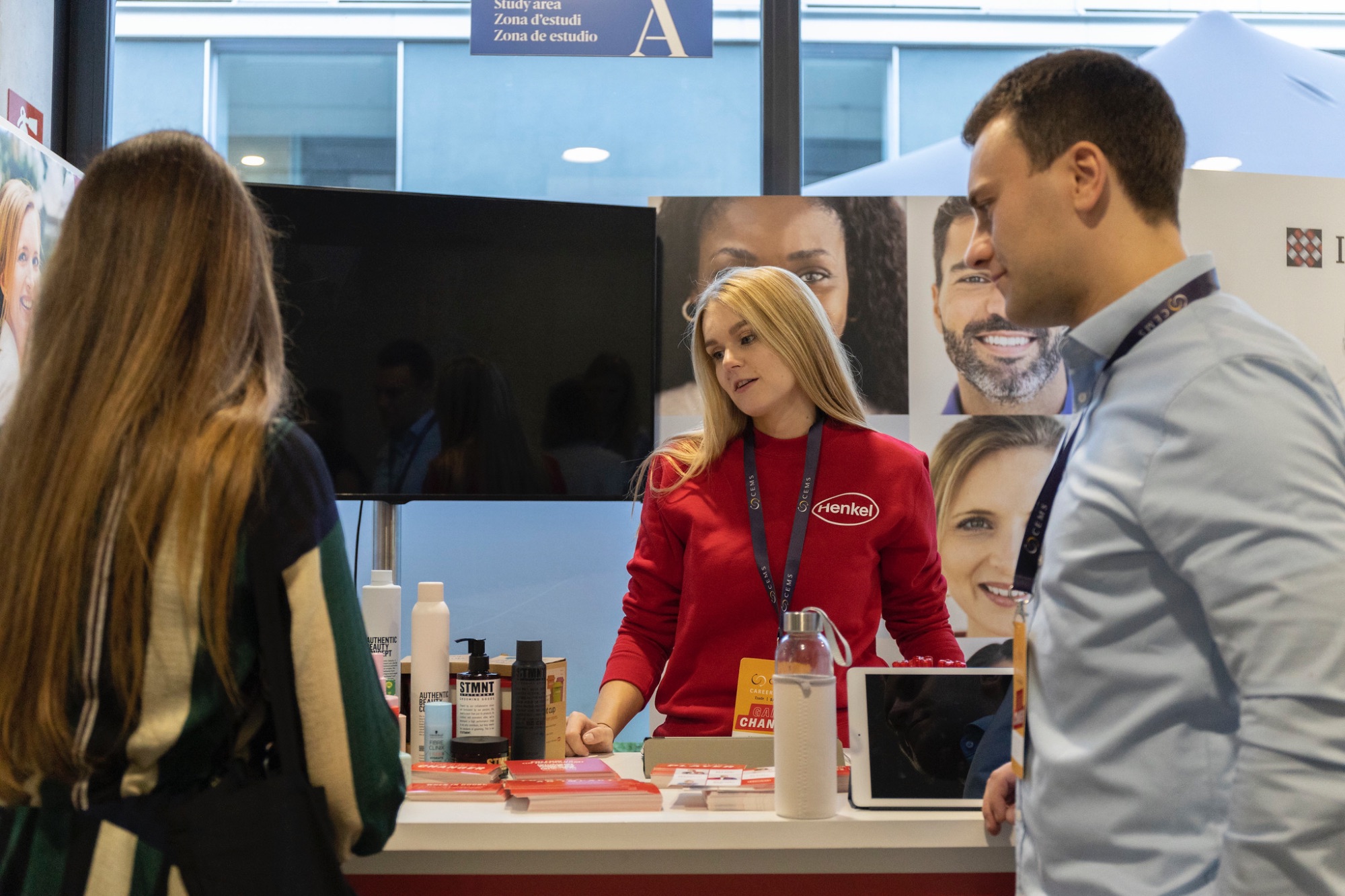 Watch to see how CEMS has evolved and transformed itself, along with its stakeholders & values during its first 20 years
Discover the physical changes some of our Academic Partners have undertaken. Teaching for the future as well as spaces for social aspects of university life.

In October 2013, WU relocated to an impressive new campus in Vienna's 2nd district. As a public institution, WU is aware of its responsibility, and built its campus in an economical, ecological, and socially sustainable manner.
The campus is a place for academic research and teaching, learning practical skills, social, cultural and politlical life space.

Nova SBE is the home to the most innovative way of learning, sharing, and growing in Europe. As such, the 90.000 m² new campus of Nova School of Business and Economics stands out as an idyllic scenario, next to the ocean.
Our campus is located in Cascais, the premier holiday destination of the Lisbon coastline.

The Marshall Building opened its doors in January 2022. The School has invested £145m in this building, to improve the student and staff experience and the LSE campus environment.
The opening of the building is a clear demonstration of our ambition to create a world class estate and a university quarter.
And CEMS remains ready, to meet the needs of new students and schools, to provide a global community support network for future leaders looking to make an impact for their communities. To "CEMS" is to accept change and challenges and transform all of our alliance and the question we ask ourselves is what's next? The ever evolving story of CEMS always continues. The story of CEMS is ever changing. We invite all our stakeholders, all of our community to actively contribute to ongoing steps for CEMS. We welcome your thoughts, views and experiences.